6 Tips for High-Protein Snacking as a Vegetarian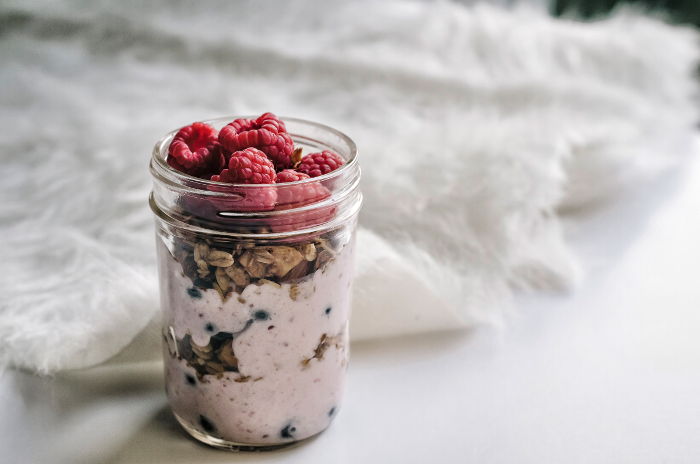 How many times have you heard this question: "If you don't eat meat, where do you get protein?"
As a vegetarian, I'm sure you're tired of being asked where you get your protein. It's annoying!
Let's be honest though. We live an active lifestyle, and it's not always easy to get all of the protein we need.
At meal time, high-protein foods are easy to come by. But what about snacking? Is there a way to work protein into our snacks?
Unfortunately, with our busy lifestyles, we are forced to choose snacks that lack a good source of protein or have no protein at all.
On top of that, most high-protein foods like beans, or grains require prep work or some kind of cooking. And other sources such as dairy need to stay refrigerated.  These snacks are great when you are home, but nearly impossible to take with you!
Of course, we can always reach for a protein bar, but I'm pretty much SICK of protein bars at this point.  Most of the time, they taste less than good and are loaded full of refined sugars.  Not ideal by any means!
With that said, there are still great ways to eat high-protein snacks as a vegetarian.  Below is a list of 6 tips that will help you work high-protein snacks into your active lifestyle.  
Plan snacks ahead of time
Eating vegetarian isn't always convenient.  In fact, sometimes, it's downright hard!  Especially when it comes to high-protein snacking.
The best way to work high-protein snacks into your diet is to plan ahead.
As I mentioned earlier, a lot of high-protein foods require some prep work.  Instead of doing prep work when you want a snack, do it in batches beforehand.
This could be something as simple as portioning out trail mix into reusable (recycle!) plastic baggies or roasting your favorite beans with a little seasoning.
Now, when you are in a hurry, you have high-protein snacks you can quickly grab and go.  
You can't beat the convenience of prepackaged snacks from the store. They are already portioned and can be eaten anytime during the day.
There are some decent options out there, but most prepackaged snacks contain large amounts of refined sugars.
I'll save you the tangent on refined sugars, but there are studies being done on the side effects.  It's too early to know for sure, but we like to stay away from refined sugars as much as possible at Good Zebra.  Better safe than sorry!
In fact, we weren't happy with prepackaged snacks that contain a lot of refined sugars.  So we set out to make a high-protein snack that is free of refined sugars and most importantly, tastes delicious!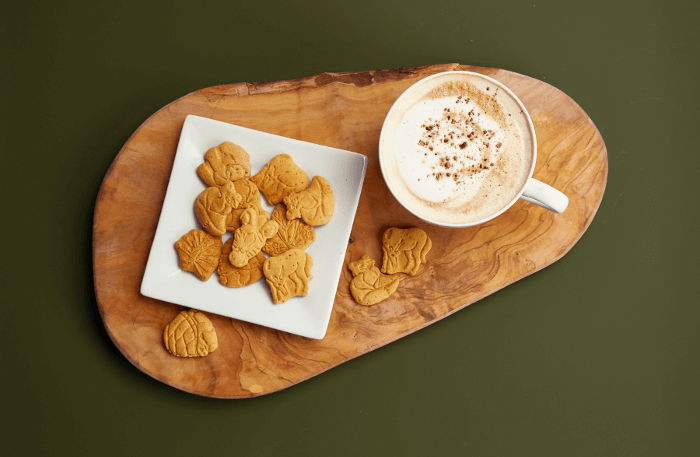 That's how spirit animal crackers were born. These animal crackers are a high-protein snack that is naturally sweetened, free of refined sugars and tastes like the animal crackers you ate as a kid, but better! And they are vegetarian! Click the button below to choose your flavor.
Dairy is a loaded with protein but isn't exactly easy to take with you due to the need for refrigeration.
What you can do though, is fill up small mason jars with granola, oats, fruits, or whatever you like with your yogurt.  Try to keep each jar to about one serving size.
Pro tip: To keep the granola from getting soggy, layer your jar starting with the most liquid ingredient first.  For instance, start with yogurt, then add some fruit, then your granola.
Cheese sticks are also high in protein and provide a quick snack to eat on the go.  These will last a little longer but are still not a snack you can eat hours later.
Dairy won't help with late-day hunger, but it is a great way to have a high-protein and delicious snack ready to eat when you need something right then or on the go.
It seems like every day I read something about how good nuts are for you.  They provide high quality, healthy fats as well as a solid source of protein.  
A handful of salted or seasoned nuts makes for a quick snack that stays good all day.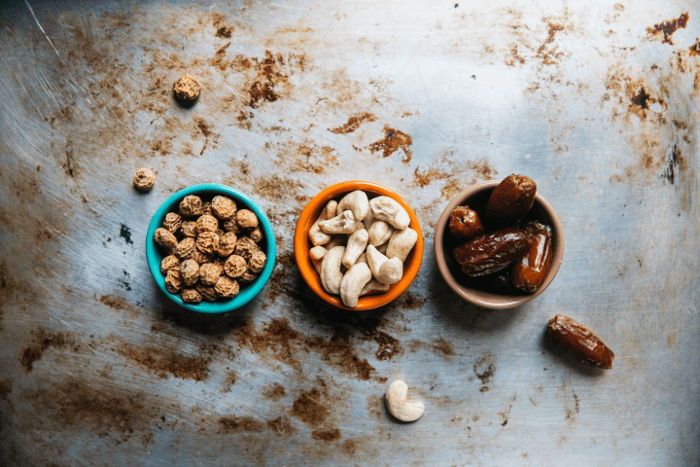 I personally get tired of eating nuts by themselves, so I like to make a trail mix and add other things like seeds, grains, granola, dried fruit, and maybe a few m&m's (don't tell).  Whatever I'm feeling!
Another good way to eat nuts is as nut butter.  Try spreading some almond butter on whole grain bread for a quick sandwich. Throw in some jelly or fruit to kick it up a notch.  I'm getting hungry just thinking about it!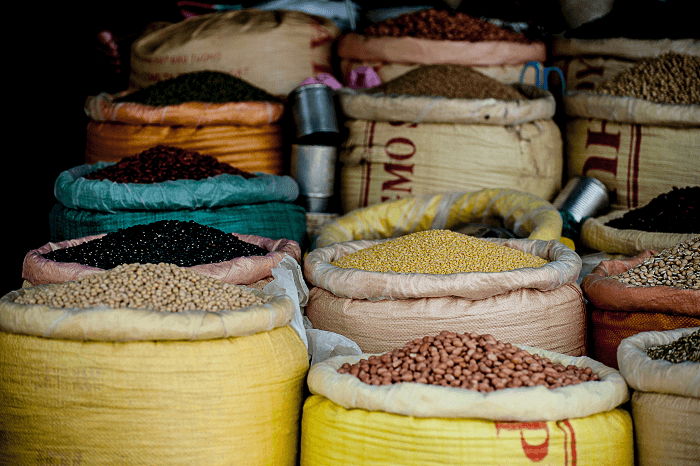 Beans are a staple in any vegetarian diet. They are packed full of protein and provide a good source of carbohydrates.
Unfortunately, beans aren't convenient to take with you when boiled. They usually need to be refrigerated and aren't easy to eat on the go.
What you can do though, is take cooked beans and roast them with some seasoning.  This turns them into a crunchy snack of whatever flavor you choose.
Personally, I like to keep it simple and toss cooked chickpeas with a little olive oil and salt.  I'll then throw them in the oven for 20-30 until the outside is crispy.  Here's a good recipe you can follow.
Although not a bean, another high-protein food to roast are pumpkin seeds. Here's a recipe for roasted pumpkin seeds that has just a little spice to keep it exciting.
Roasted beans and seeds are great high-protein snacks to take with you on the go since they don't need to be refrigerated and can be eaten with your hands.
Pretty much any bean or seed will work, though.  Try roasting your favorite bean or seed and toss it with a little oil and salt.  You won't be disappointed!
I can't say protein powder is my favorite option for a high-protein snack, but it does get the job done and it sure is convenient!
Drinking protein powder in water alone is pretty boring.  Instead, try mixing it with something else.
The classic option is to mix it with something creamy like almond milk.  But some flavors also mix well with juice to make a smoothie-like drink.
My recommendation is to test your favorite flavor with different mixers to see what you prefer.
So what's the best high-protein snacking option?
The answer to that question really depends on when you want to eat your snack.
If you need something quick when you are running out the door and are going to eat it soon, dairy is a great option.  Try yogurt with granola, or take a cheese stick.
If instead, you need something that you can eat any time throughout your day, a snack that doesn't require refrigeration would work better.  Trail mix, roasted beans, and prepackaged snacks are awesome when you want to snack later in the day.
Looking for a sweet, high-protein snack that is easy to take anywhere? We have you covered!
Our spirit animal crackers are packed full of 12g of protein per bag, and each bag is resealable so you can eat them throughout your day.

We're confident you are going to love our animal crackers so much that we're hooking you up with a 10% discount on your first order!
These 6 tips will help you work high-protein snacks into your busy schedule.  Now when someone annoyingly asks you where you get your protein, you can playfully respond, "from my snacks".
If you have any questions or want to chat, feel free to leave a comment below or send us a message on Facebook Messenger.  We'll respond shortly :)
Happy snacking,
Good Zebra